What a Bag!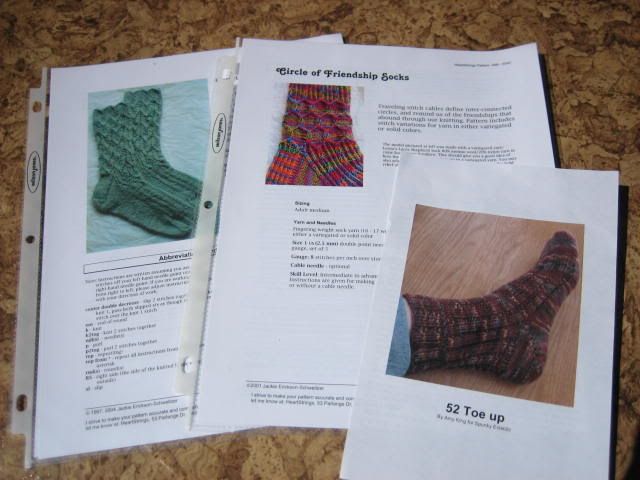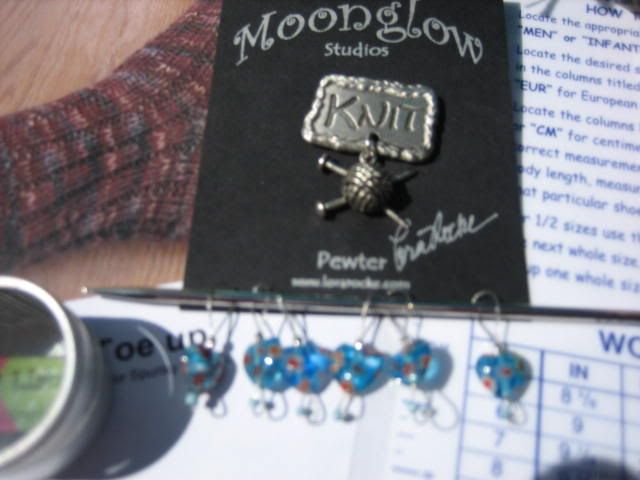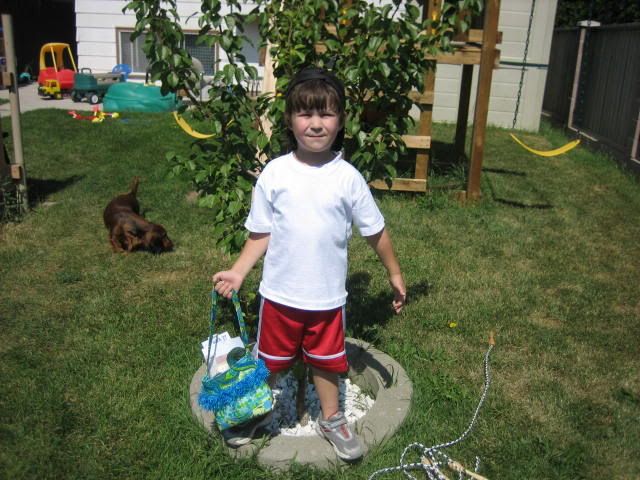 So yesterday, I'm minding my own business tending to my laundry when I hear the doorbell ring. I run upstairs open the door and it is my wonderful Maillady holding my KSKS package, sweeeeet!!! I rip and I mean rip open the box and was just about to start ripping the paper off when my little guy, Justice, says "aren't you going to take some pictures first?" what a cutie, he already knows my blogging routine, lol.
So presenting, my KSKS goodies(be warned, heavy picture post). My pal is, Patti, from "
Stitching in Lobster Land
". Here's a mini tour of all the Super Duper goodies Patti sent: a wonderful fairy card with her reveal and info, 3 sets of the new Knit Picks DPN's in US 1, 2 and 3's, Sock it to me shoe size to sock length chart, a pretty pink tape measure(which I so needed), a pewter knitting pin(now on my jacket), a set of beautiful blue heart stitchmarkers from Mama Llama, 3 patterns-Country Girl Socks, Cirle of Friendship Socks, both from Heartstrings and 52 Toe Up from Spunky Eclectic all I've never seen before and can't wait to try. Last but not least we have a gorgeous skein of STR Lightweight in the color County Clare and a beautiful blue/green sock bag, which is also my very first Handcrafted bag of any kind. I can't wait to show it off at the LYS this Friday. Thank you so much Patti for the beautiful KSKS blue/green package, the color scheme you chose is perfect!!!!
So, I told ya all I received this yesterday, so what took me so long to post about this Kick Ass package. Well, after reading the card and pouring thru the goodies I went online and starting reading Patti's blog, what a gal. Her pup, Cowboy, had a party with her STR, reminds me off my pups when we left them alone one afternoon and I come home to 2 skeins of Knitpicks Alpaca cloud from one end of the living to the other(still haven't gotten them unknotted). After reading Patti's blog I was reading the 52 Toe up pattern and figured I'd give it a whirl using my Lorna's Laces sport weight. Balled up those babies and gave the figure 8 cast on a go, that went on from 3 in the afternoon till 10:30 pm, with a short intermission for supper. Yes, after all that I still couldn't get the figure 8 right, I kept ending up with a whole on the one side. I got online and went to knitty and gave the
Magic Cast On
a go and first try got it. Sorry Patti, had to use the bamboo's, the Knitpicks DPN's were just to slippery for me trying to do the make 1 stitch(boy do I suck at that, lol). I did give them a go with sucess on a sock I'm designing and they work great for me knitting cuff down. Definetely keepers, here's a pic of the progress on both socks. So much for adding more pics, will try again later when bloggers not as nasty.
Have a great day, Thanks again Patti!!!!!